One of my favorite pieces of research was released today in the Bank of America Merrill Lynch Global Fund Manager Survey. The October edition of BAML's Fund Manager Survey, which polled 231 investment managers who run more than $646 billion worth of assets, showed investors heavily underweight industrials as a group.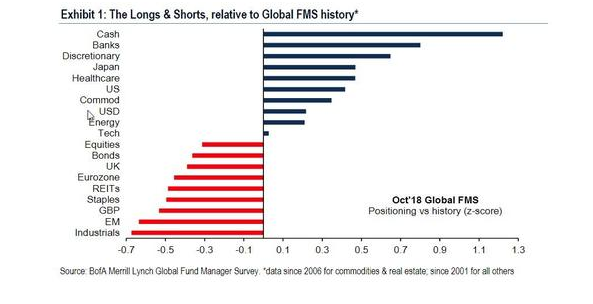 Looking at the above from a contrarian point of view, I want to get involved with industrials and emerging markets. While they aren't in fashion now, the tides will turn and I plan to be in front of the move. In running scans through the Industrial Goods stocks I came across one in particular that I couldn't pass up to add to a long term account.
$X
Sitting a top of 10 year bed of roses (support) from a long term perspective: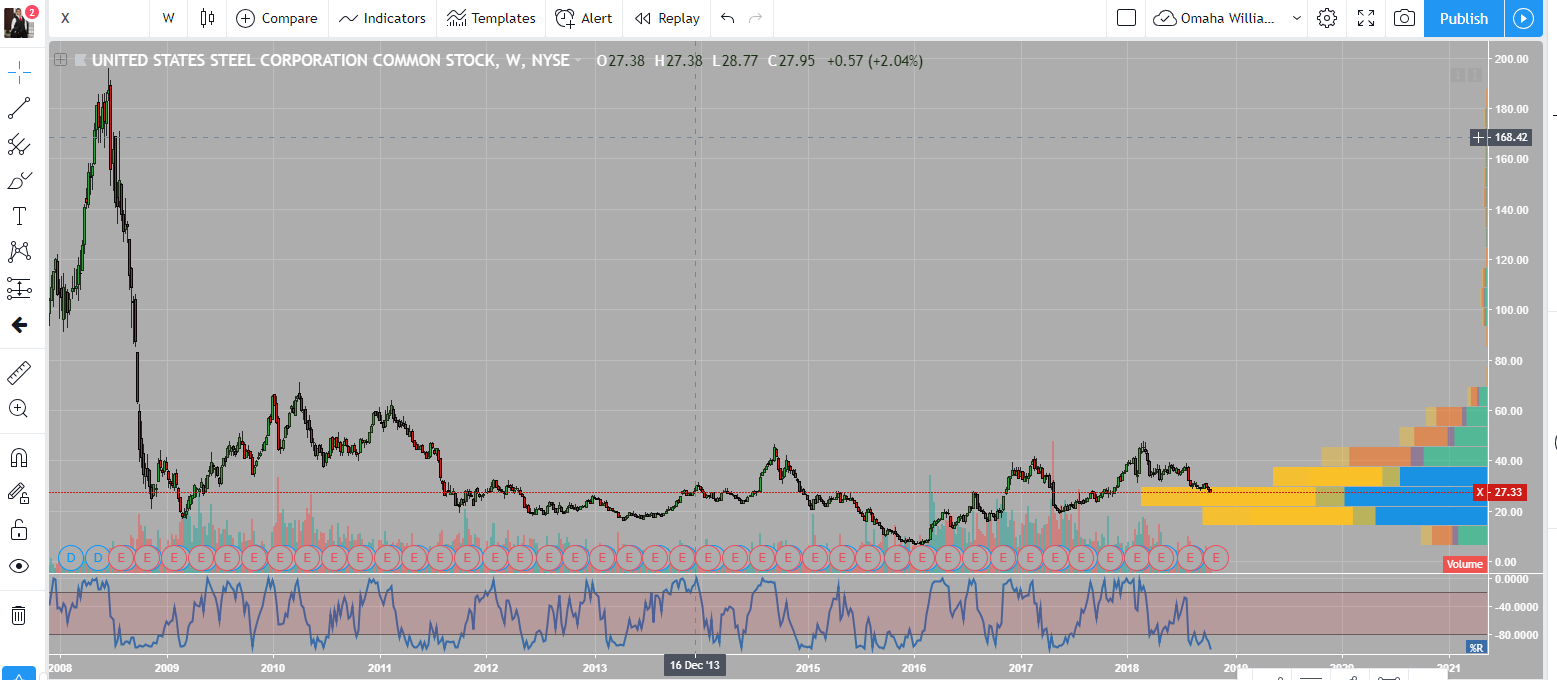 Zooming in a bit we have a beloved pattern complete with a bullish momentum divergence and a quiet Average True Range: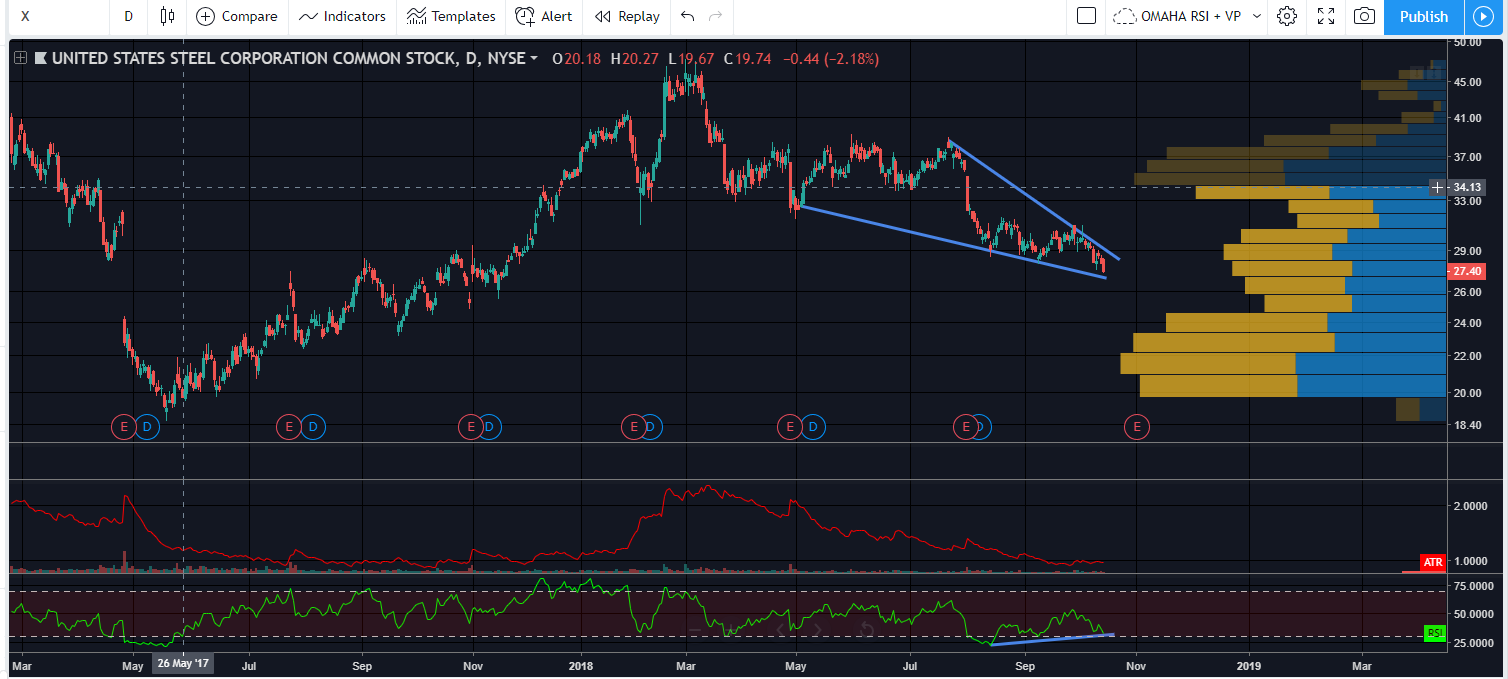 I allocated 2% of my Long Term capital into April 2019 ITM calls in $X today.
In terms of Emerging Markets? I think we have already begun to make the turn. Here is a chart of the EEM relative to the SPY. Looks like a confirmed break of the downtrend to me:

I've allocated heavier into EEM in preparation of further relative strength.
Back with more soon.
OC