Mid week last week I spotted a setup in $ADNT, a Dublin Ireland based maker of seating systems and components for passenger cars, commercial vehicles, and light trucks. It has had its share of struggles thus far in 2018, off over 40% YTD. However, current price levels present us with an opportunity that is very easy to risk manage. I also was void of an auto parts stock in any of my holdings, so this will fit nicely into my portfolio.
Take a look at the chart setup: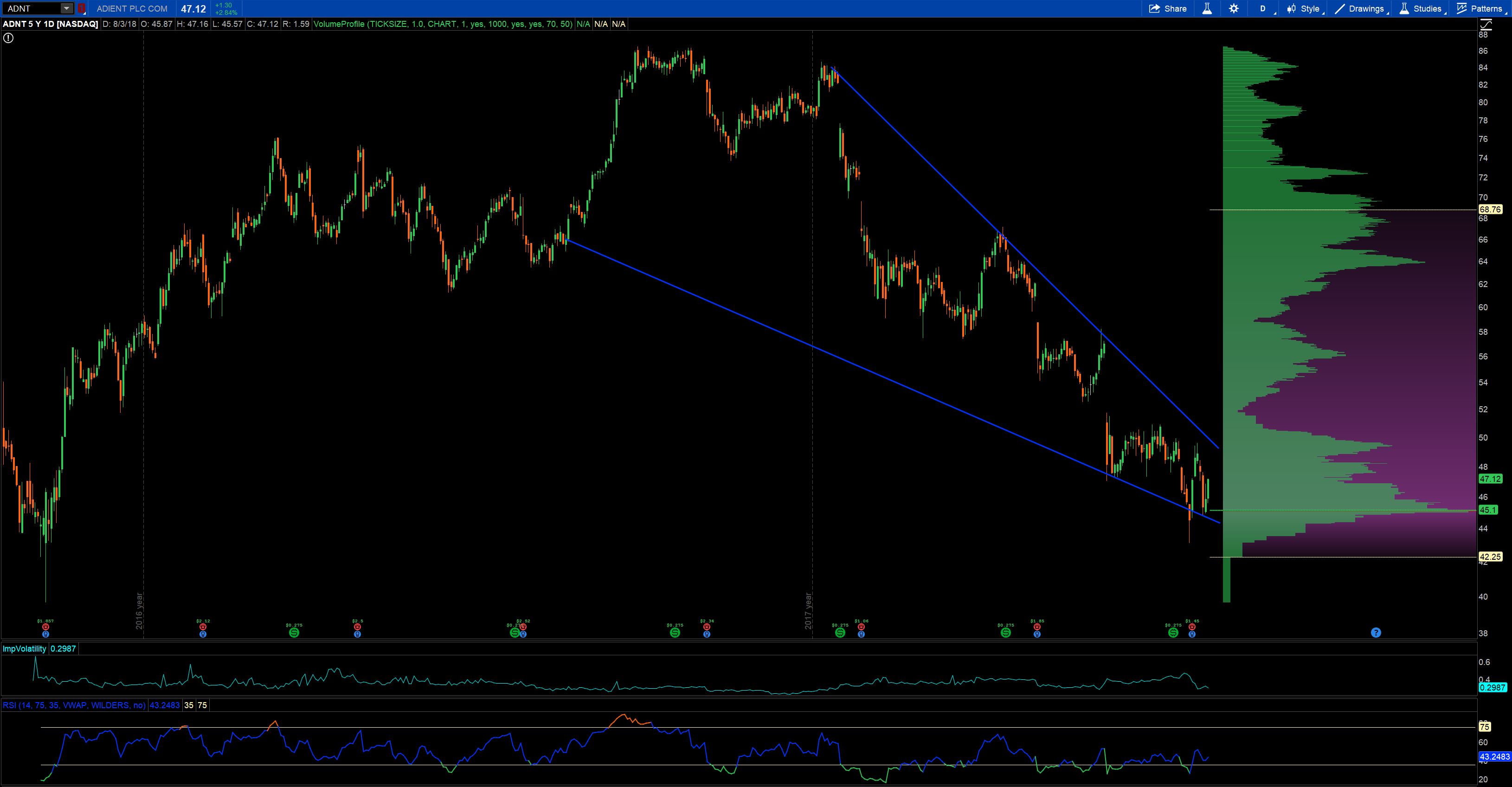 While not the prettiest falling wedge I have ever seen, it reacted how I had hoped it would near the apex, which coincides with the 5 year daily VPOC level. It bounced where it should have, a good sign for those interested in a long near these levels. Provided that the stock can stay above the $45 level, I want to be long.
In fact, I am long. long of calls at the 48th strike for September expiry. I started a 1/2 position last week with room to add the other half should we see a pull back. Off to a good start.
#Timestamp

Care to join?
OC