Relax, it's just one stock. I am not calling market tops. I'll leave that to the "pros." 🙂
I do like to have a short position working in my trading account even in bull markets, and right now that short is Acadia Pharmaceuticals (ACAD). Let's take a look at why: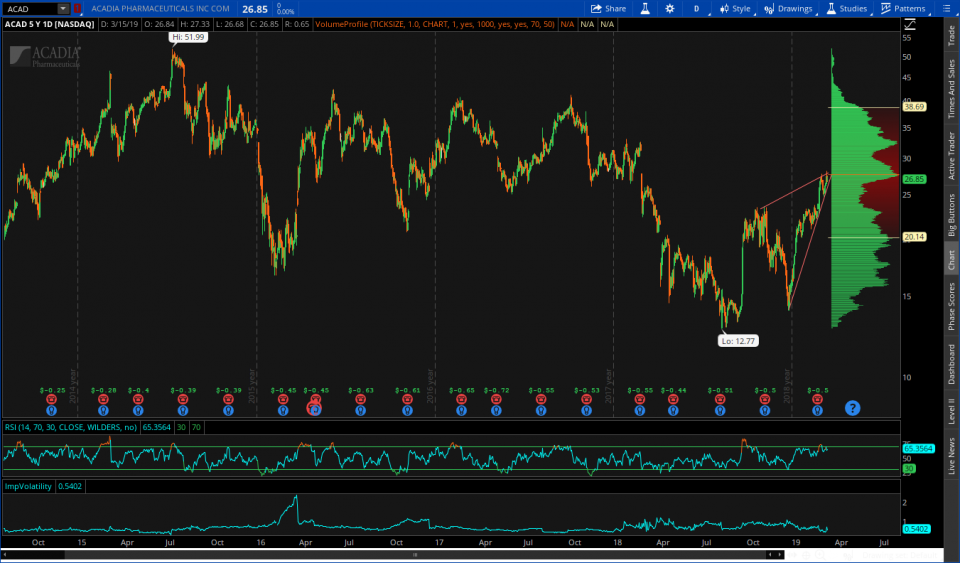 This is a daily chart taking into account 5 years worth of price history. You see where ACAD is? Right up under the 5 year Volume Point of Control. The price where it will take a monumental effort from the bulls to push through to higher prices. We can see that price is also going to run into overhead supply where a former triangle broke down.
I also always consult Optuma's Volatility Based Support and Resistance proprietary study before taking a position. Check out the skewed risk / reward profile to the downside: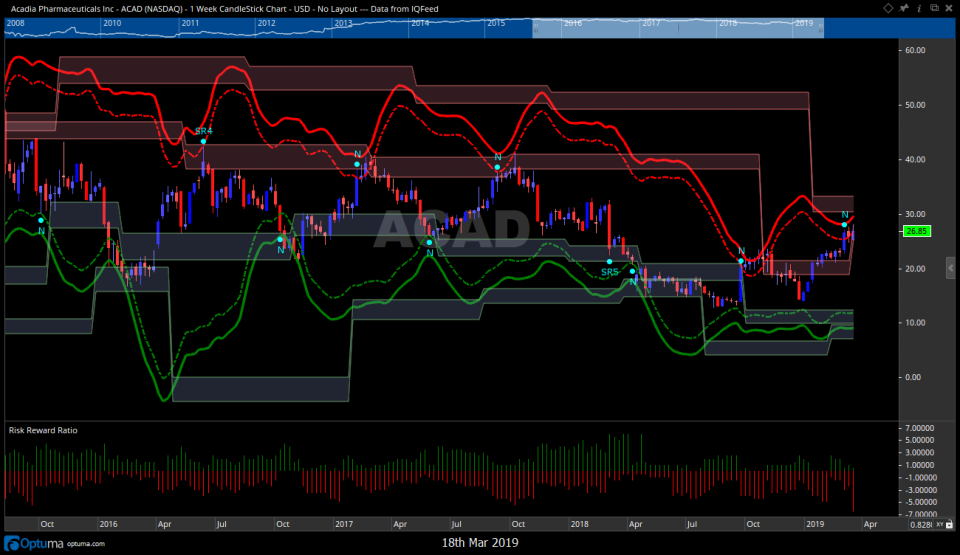 This morning I took April puts for a directional bet lower. My risk is defined and I am betting on downside in the coming days and weeks.
Happy Monday!
Trent J. Smalley. CMT