It's good to be back! Pardon the silence for I was off the mainland for a week in the magical land of Hawaii. After a week of hiking to the top of beautiful mountains, attending luaus, and showing off my beach bod on the sandy white beaches I am back in the saddle.
I trust many of your accounts could use a little TLC, no? I'm right there with you. I came into the month of October up strong for the year, only to see my unrealized gains disappear. I was positioned wrong for the short term turbulence and paid the price. Don't count your boy out just yet though. I have a strategy to make back my gains and then some. I plan to detail this strategy out once I get the first win under my belt.
For now, suffice as to say I have chosen my horse to get me back on the right track. That horse is actually a truck…
XPO Logistics
The truckers are seasonally strong in the months of November and December and the XPO comes in with a Sharpe Ratio of 0.91. After reporting earnings, it has sold off to a level which I believe is overdone. I see bulls doing their best to defend lower as evidenced by a long lower shadow on the daily candle:

You can see also that the RSI is on the uptick ever so slightly while price seems to be holding at the lower bound of the value area.
VBSR Levels in Optuma show all systems a go: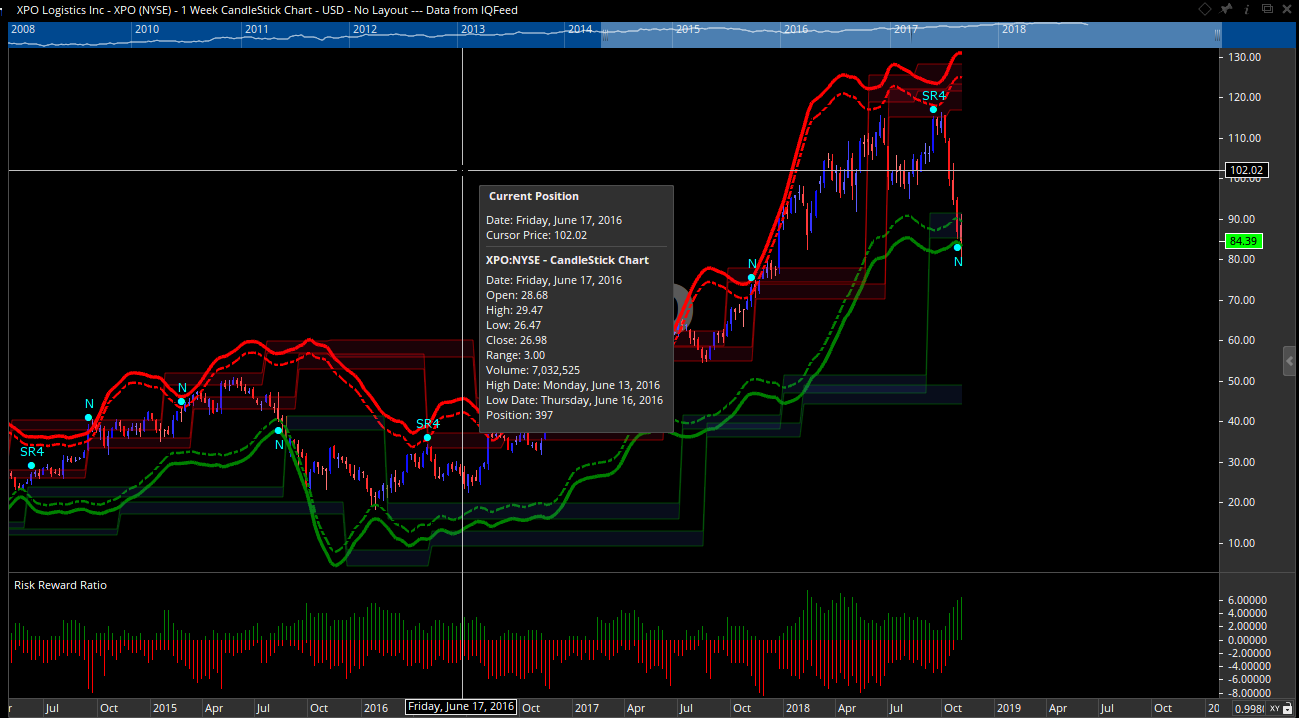 I have taken the December 85 calls with dreams of riches in mind while adhering to a strict risk management system.
I hope to see you in the winner's circle!
OC