Over the weekend in our Elite Member Services letter, I highlighted the possible strength we may see in the short term in China Internet stocks. KWEB is the industry group ETF and we can see from the weekly RRG that it is making a turn upward toward the top left (improving quadrant). These are the moves you want to spot to get out in front of potential money flows.
While YUMC isn't a current holding of KWEB, you can see similarities in the charts, and oftentimes they trade in a correlated manor. Here is what we see in this name here and now: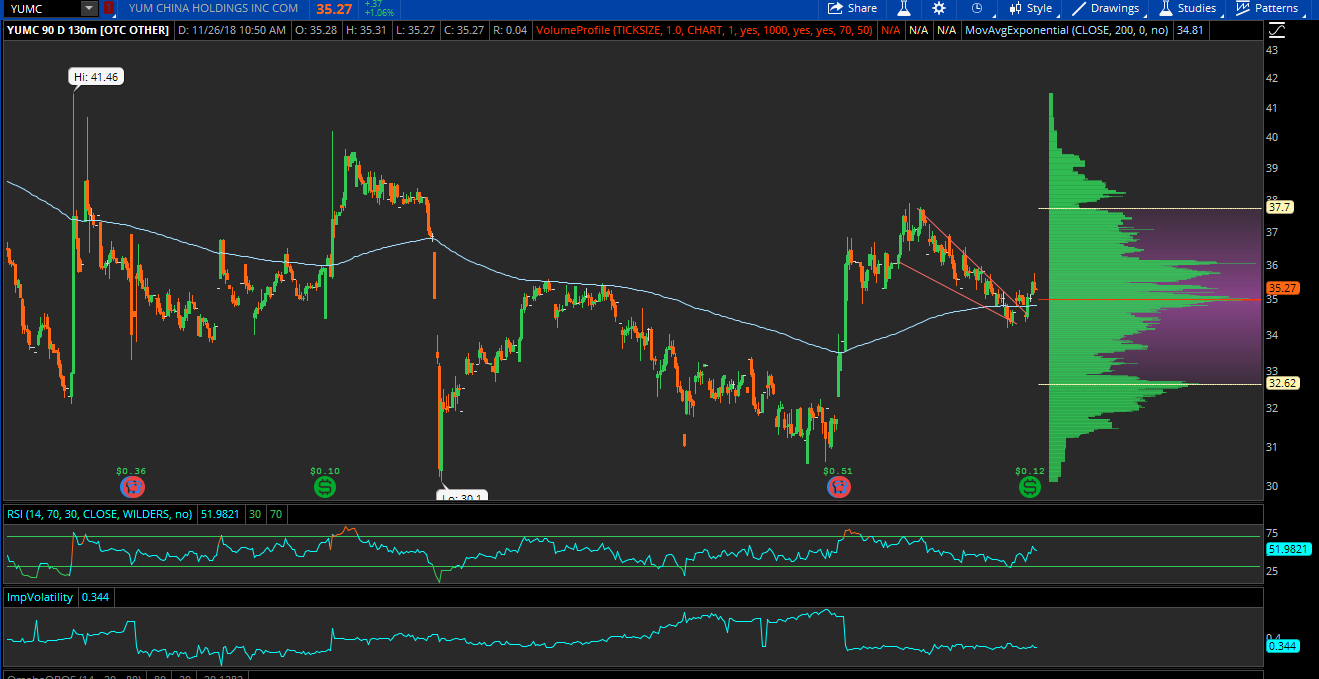 The intraday chart shows a falling wedge or flag pattern coming back into support post a gap higher on high volume due to earnings. Those initiative green candles generally prove to be solid support from below, propping the stock up and serving as a springboard which price can bounce off of again. One further point to be made here is this name has a low correlation with the overall indices so it isn't held hostage by big up/down days in the overall market as some stocks are.
We've done the Black Scholes due diligence and found the Dec 35 strike calls to be appropriate.
Join at your own risk.
Thank God it's Monday.
Back with more soon.
OC