Both $IHI and $XHE have traded higher nearly uninterrupted since the start of 2019. The medical device and health care equipment industries have been on a tear in the early going this year showing no signs of slowing. This past weekend as I was searching through these groups looking to find a name that hadn't gone parabolic yet, I came across SENS (Senseonics Holdings). This is a medical technology company that focuses on the design, development, and commercialization of glucose monitoring systems for people with diabetes.
Using relative strength to light the way, and an understanding of statistics and pattern recognition to assess probability and risk / reward, I took down some shares yesterday: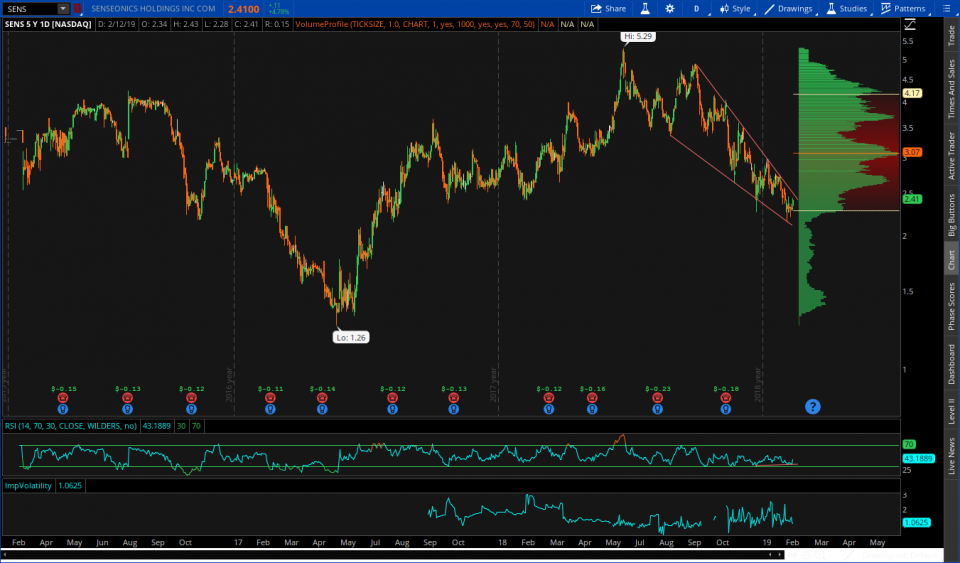 Price wanted no part of the territory outside of the 1st Standard Deviation taking into account 5 years of price history. I like this one for a quick move to $3.
Trent J. Smalley, CMT